Kensington & Chelsea College (KCC) Milliners Graduate Collections are Diverse and Interesting. Take a look at select pieces of each of their collections.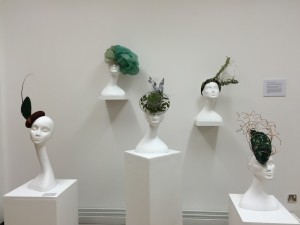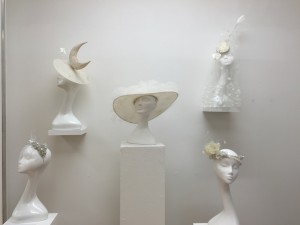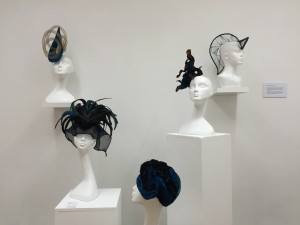 Tis the season for graduations. As I am still rejoicing in my son's graduation from University in May in California, I have an eye toward the graduation collections of the fashion and design schools in London.
Until last year I didn't even know that going to see the collections of graduating students was even something to be done.  However after attending the Kensington and Chelsea College Graduate Collection for the Millinery department. I am hooked. The collections are strikingly full of imagination and craftsmanship.
Congratulation to Lily Pouzet, Jodie Whitelock, Lottie Fenby, Emily Dobson, Emily Adams, Sylvia Jardim, Rosaleen Mac Cullagh, Amelia Locke, Hannah Wyatt, Natasha Bicknell, Amy May Morris, Maryam Davas, Daphne Ferdinandus.
Each collection of five pieces had at least one piece to which I was drawn. I found pieces intriguing for a variety of reasons: the materials used, the immense imagination, the creative construction, breath taking beauty, and emotional impact.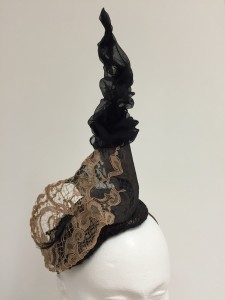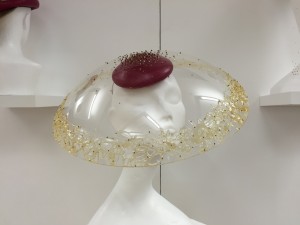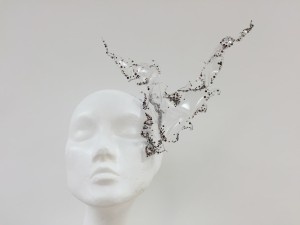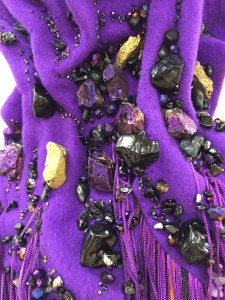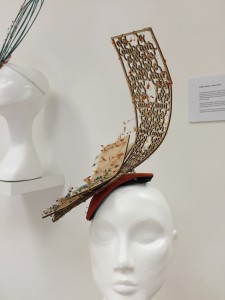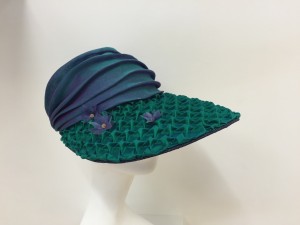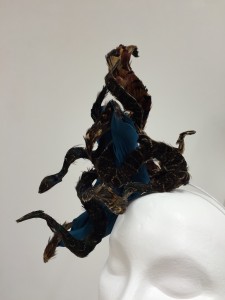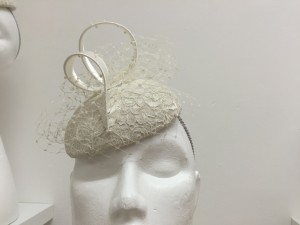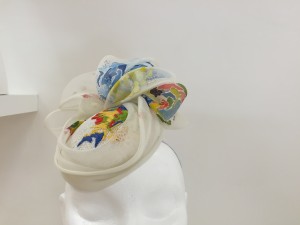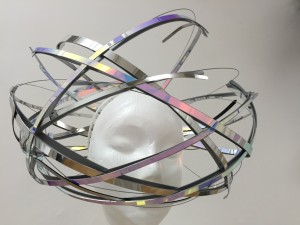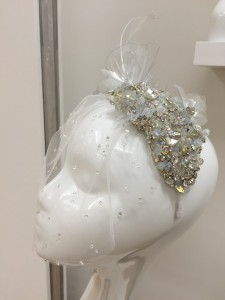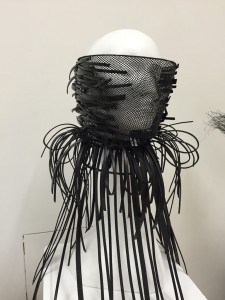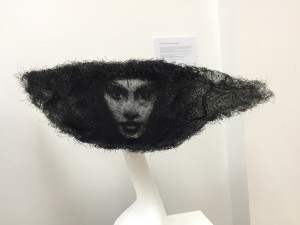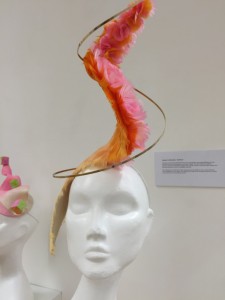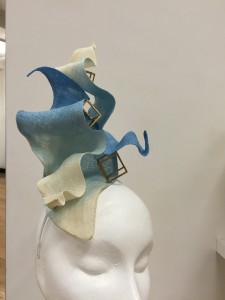 I loved seeing these amazing pieces, and have posted about them in the order that I saw them at the exhibit. Thank you milliners.
I did have two general observations. The first is that those who exhibited a collection with dark fabrics were far more visible against the white mannequin head and white background, than the light colored collections. As you can see from the images for the collections at the top of this post. Second, collections that had some small and some large pieces were more appealing to me when looking at them as a group. I've just remembered a lesson I learned from taking pictures of last years graduating collections. Taking a picture of the whole collection does not work for looking back to remember what you liked about the individual pieces, as the details are lost.
I wish all these milliners, good luck in their careers.
And remember…. interesting people wear hats.