Live Virtual Workshops
Hattin' Around with Leanne Fredrick
bookings directly with Hattin' Around with Leanne Fredrick
Getting Spicy in September 2020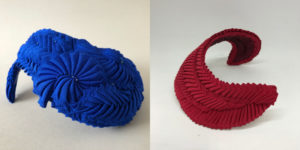 Following a successful set of these workshops in July, I will be hosting my Pleated Nautilus & Feather-Leaf and Spicy Wire Frame Cocktail Hat workshops over two Weekends in September on Zoom with a choice of times to help you connect anywhere in the world.
The workshop is actually two workshops.
You can take them individually or as a set.
12 & 13 September 2020 Weekend Workshop One –
Pleated Nautilus and Feather-Leaf = £147
Learn the ribbon pleating techniques for a Nautilus and Feather-Leaf on weekend one in two three hour workshops. Then you can create all the trimming elements the following weekend.
19 & 20 September 2020 Weekend Workshop Two –
Wire Framed 2020 Spicy Cocktail Hat = £147
Learn to make a vintage style wire framed cocktail hat that can be trimmed with a variety of trim elements from silk flower petals, ribbon cockades and Macintosh roses, or pleated Nautilus, Feather-Leaf, and edging elements made from Weekend Workshop One.
Enjoy the camaraderie of learning and creating together.
There are two sessions available each day to make it accessible to various time zones. The London, UK morning session is evening time in Australia, while the London, UK evening workshop is mid day through out the USA.

Nautilus & Feather-Leaf Sessions – Choose what best suits your schedule.
Wire Frame Spicy Cocktail Hat Sessions – Choose what best suits your schedule.
Live Virtual Workshops by Leanne Fredrick through B Unique Millinery
Next upcoming workshop is the Cockades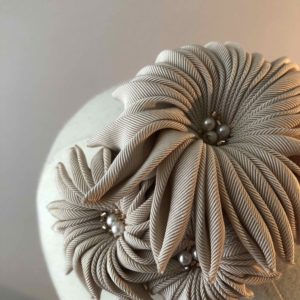 Due to Covid-19 and the unfortunate rescheduled dates London Hat Week of 6-12 October 2020, I will not be able to participate in LHW2020.
I have made arrangements with everyone who had been previously signed up for the April 2020 dates.
My in-person workshops have been rescheduled for November 2020.
In-Person Pleated Nautilus & Cockade Ribbon Workshop
9 November 2020, 9:30 – 16:30 – London UK
In-Person Wire Frame Spicy Workshop
10 November 2020, 9:30 – 16:30 – London UK

NEW Pleated Feather/Leaf in Milliner's Ribbon Workshop
NEW Wire Frame shape in Cocktail Hat Workshop
Milliner's Ribbon – Pleated Nautilus, Pleated Feather and Folded Cockade
Cockade & Nautilus Workshop Details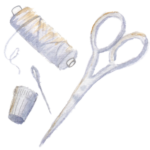 If you would like private lessons or are interested in setting up a group lesson, please email me Leanne@hattin-around.com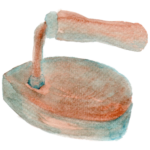 Please sign up for the Hattin' Around Newsletter to get information about workshops, events and latest blog posts. HA Newsletter is sent approximately monthly.