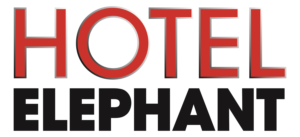 Hotel Elephant is a not-for-profit company established in 2009 to provide space for Arts, Culture & Enterprise in Southwark. I have had a studio here since March of 2018. If you check the Hotel Elephant website it is all about their new spaces on Spare Street. Spare Street is NOT the location for the Hattin' Around LHW2019 workshops & events.
We will be at the older building located at:
23 Harper Road, London SE1 6AW, UK
Please do not be put off by this venue's lack of curb appeal. It is a working artist community which I think is fun and interesting, once you get inside.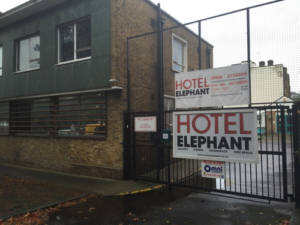 Arrival: There is no "reception" area, just a large metal gate. You will need to call/text me when you arrive. I will come out to let you in. I will send my phone number with the confirmation email.
Transportation: Hotel Elephant – Harper Road is centrally located with loads of transportation options including Tube, Bus, Walking, and Santander Bikes. If you plan to drive, I will need to check on street parking, but there is no onsite parking.
The nearest Tube (London Underground) stations:
Borough (.3 mile = 7 min walk)
Elephant and Castle (.5 mile = 11 min walk)
The nearest Bus lines & stops:
Stop Inner London Crown Court ( 2 min walk)
Stop P (toward London Bridge) lines 133, 343, 35, 40, C10
Stop B (toward Elephant and Castle)lines 133, 343, 344, 35, 40, C10
Walking is also an option from Guy's Hospital near London Bridge. It is 11 minutes by Bus or 13 min walk, according to Google, I haven't paced it myself yet.
Accessibility: Unfortunately this venue is not fully accessible. The venue has stairs, with no lift, and a small toilet stall. If you have special needs, please let me know so we can discuss options.
Food options: There are several options fairly nearby, my favorite is the Mercato Metropolitano, which has many international food stalls, similar to a small Borough Market.