Edwina Ibbotson, Rachel Trevor Morgan and Noel Stewart share their journey into millinery. This is part 1 of a series of podcasts from Milliner's Question Time at London Hat Week 2015.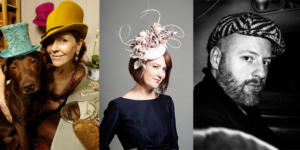 For one milliner it was a direct path for another there were many turns along the way. Listen to Noel Stewart, Rachel Trevor-Morgan and Edwina Ibbotson talk about their journey's into Millinery.
This interview I moderated was recorded live before an audience at McLaren Hall during London Hat Week 2015. I will be releasing the recordings in several 20 minute podcasts. Please sign up for the Hattin' Around Newsletter to find out when the next episode of Milliner's Question Time 2015 interview has been posted.
Show notes are below.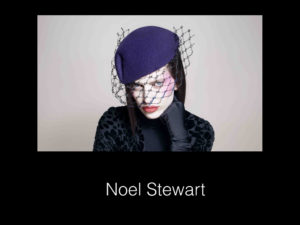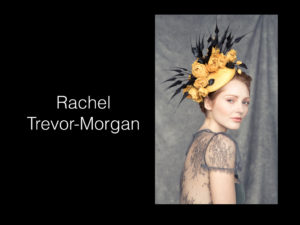 Please enjoy getting to know three amazing people and clever London Milliners.
Show Notes:
London Hat Week 2015
Milliners' Question Time
MacLaren Hall 11-13 Mandeville Place, London
Show Timing:
00:20 Intro
01:20 My introduction of Edwina, Noel & Rachel
01:47 Edwina Ibbotson's Introduction
02:47 Noel Stewart's Introduction
03:25 Rachel Trevor Morgan's Introduction
04:12 Leanne askes about their journey into millinery with Roses & Thorns.
05:16 Noel Stewart shares his journey in millinery.
08:26 Rachel Trevor Morgan shares her journey.
12:23 Edwina Ibbotson shares her journey.
21:06 Conclusion & Thank you's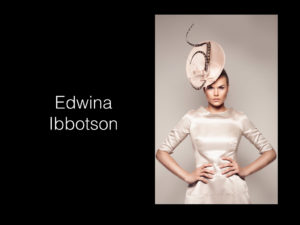 Edwina Ibbotson's Introduction
Milliner for over 20 years
Studied at Fashion Institute of Technology NY with Ann Albrizio
London College of Fashion with Marie O'Regan
Studied with Rose Cory and French milliner Roland Bouget
Work for top London milliner, Philip Somerville
Pieces called for exhibits and photo shoots
Edwina's designs are couture millinery at its best. Her designs are flirtatious, timeless, romantic with a slight vintage feel and constructed to perfection.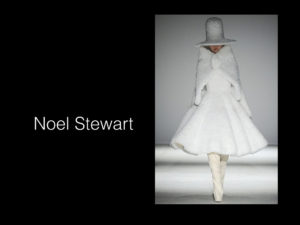 Noel Stewart's Introduction
Studied at the Royal College of Art
Worked for Designer Dai Rees
Stephen Jones' assistant at Christian Dior, John Galliano, and Louis Vuitton
Appointed Creative Director at Christy's & Co. Hats, owned by Liberty
Noel's inspiration comes from contemporary art and architecture. Whilst using his extensive skills, he modernizes millinery.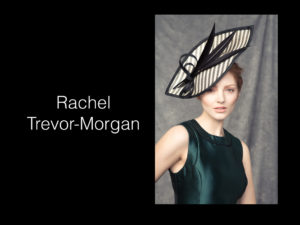 Rachel Trevor Morgan's Introduction
Milliner for 25 years
Operates from her 17th century atelier in St. James'
She is a Liveryman of The Worshipful Company of Feltmakers
Granted the Royal Warrant of appointment to Her Majesty the Queen
Has a husband and three children.
Rachel is renowned for her beautiful handwork and design. Resulting in a glamorous feminine elegance.
Noel Stewart's Journey
Lampshade project
Evening course summer holiday
Favorite task is stitching a Petersham
Making furniture – making hats
Dai Rees – steep learning curve
Stephen Jones
Royal College – Millinery MA
Philip Somerville
Stephen Jones
Rose/Thorn – Everyday is different
Rachel Trevor Morgan's Journey
Traditional foray into millinery
A levels – started focus on the theater
Mother wore a lot of hats to church on Sunday
Wrote to 10 hat companies in West 1 (London), must be good.
Kangol – Graham Smith – met Graham, offerred a job. Best place to learn for 3 years
Philip Somerville – smaller business – met Edwina (Ibbotson) Learned the other side of business
Market stall – Central St. Martins
Little workroom that was rent free
Moved to St. James been there for about 22 years
Rose – adore her job – Thorn – long hours
Love &amp Hate in equal measure
Don't go home for 3 weeks before ascot
Edwina Ibbotson's Journey
Photography in Edinburgh
Ice cream parlor – hated it
Rework hats from charity
Nanny in American for a few months
New York – FIT 9 months
Ann Abrizio tutor –
Met Lilly Daché and Mr. John – didn't fully appreciate it
Course should take 3 yrs, but did it faster
Following boyfriend to Nottingham, decided can't live here
Had been to Leeds, Manchester, London
Lived in squats
London College of Fashion
Stephen Jones interview, but no job
Marie got her a job at Philip Somerville's – Mr. Somerville
Marie teaching Carole Denford (The Hat Magazine) there at the same time.
Lunch meet friends and not go back
Class w/ Rose Cory
Class w/ Roland – she lived in Paris
Rachel was very sweet and would let Roland, Edwina, and Andrew use her workroom for a few months.
House model at Philip Somerville's – holes in jeans, Dr. Martens, hair a mess. "Get Edwina a nice dress". Occasionally answer the phone. Small workroom, on a busy day had 8 milliners. Older ladies w/ lots of experience
Work experience in Paris – Knocked on Marie Mercie's door. They glued everything – not impressed but they did good work on the 17 guinea machine.
Princes Business trust, loan & grant
£40 government scheme
Living in squats – amazing houses
Climb through the window
Two different lives – ladies who could afford expensive hats.
Clerkenwell Green
Bridal wear designer
Fashion lady
Same shop for 18 years
Doesn't sell to trade anymore, mostly private clients
Love going to work everyday
Thorn – ratio of home life & work life.
Thank you to Noel Stewart, Rachel Trevor Morgan and Edwina Ibbotson as well as Becky Weaver from HATalk, Georgina Abbott from Atelier Millinery, and Owen Morse Brown of Guy Morse Brown for their help in coordinating the venue, ticket sales, and audio recording.