Kensington & Chelsea College (KCC)
Higher National Certificate (HNC) Year End Collections 2017
Hosted on 1 June 2017 at Kensington & Chelsea College, London UK.
This year was another delightful exhibition of some talents new millinery designers. The nervous excitement could be felt throughout the room as the milliners stood beside their collections to meet, greet and answer questions about their work. There were fabulous shapes and creative use of materials, everything you would hope to see at a millinery exhibit. The milliners are listed in order of how I walked around the room. Thank you for an inspirational evening.
Natalia Volkova – Wild Orchids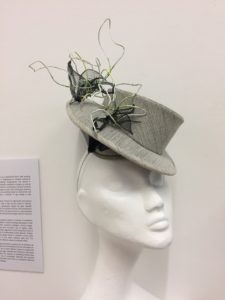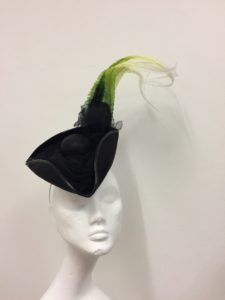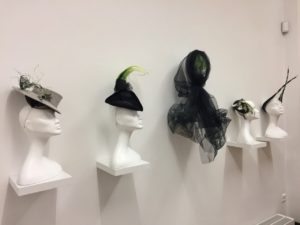 Alex Thompson – Cabinet of Curiosities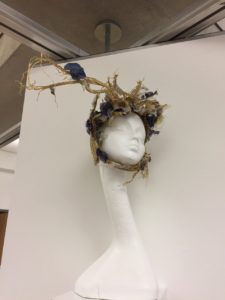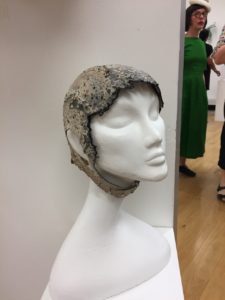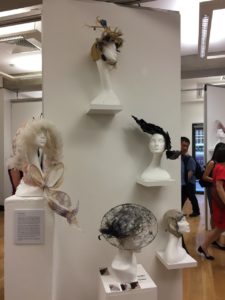 Phoebe Leung – Phoebe Pheo Millinery – Lost Stars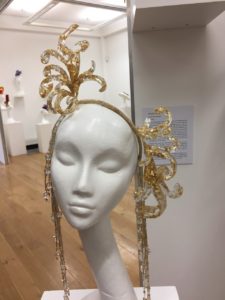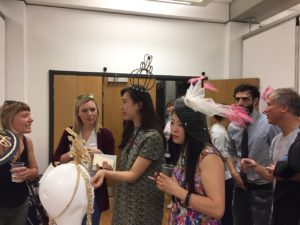 Odette & Elliott – An Evening at the Opera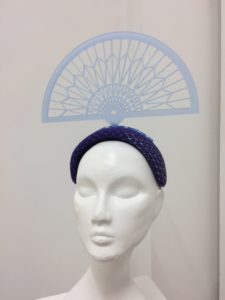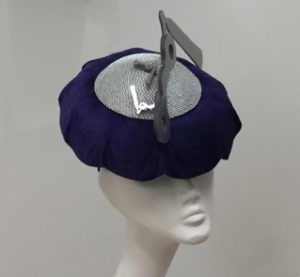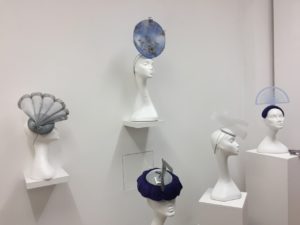 Teresa Briz – Mandala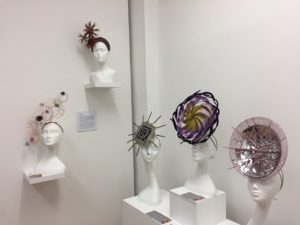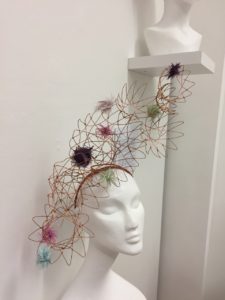 Chelsea Ratcliffe – Micha Millinery – Cygnet Collection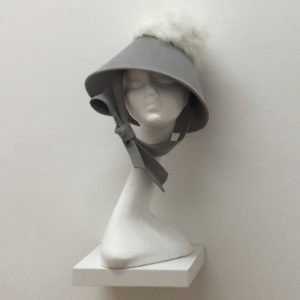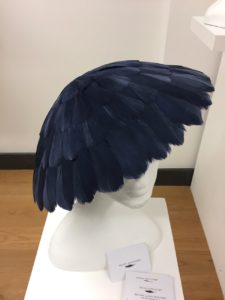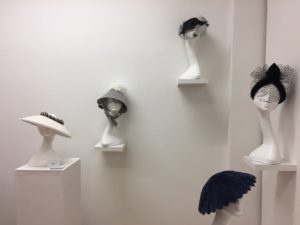 Irina Dobrovolska – Irina Bluebird Millinery – Meditation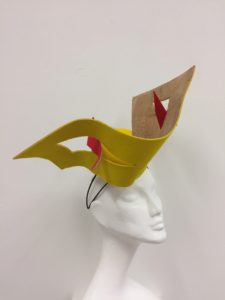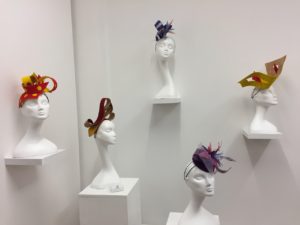 Heather Ogilvie – Fibonacci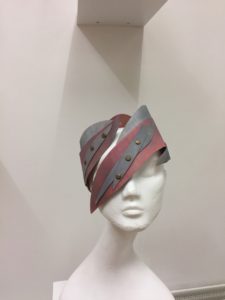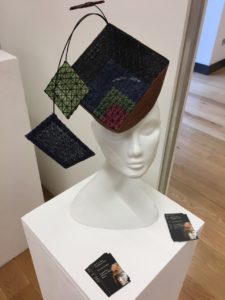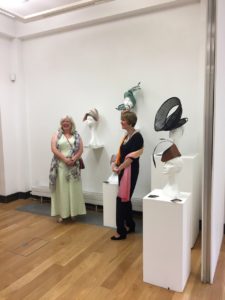 Gemma Fox – Gothic Allure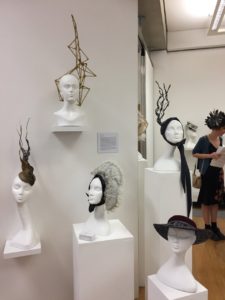 Hannah Lewis – Hatterly – Fluidity, Movement & Motion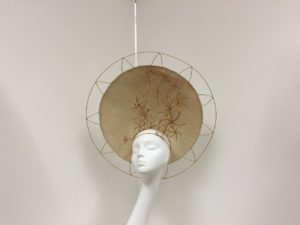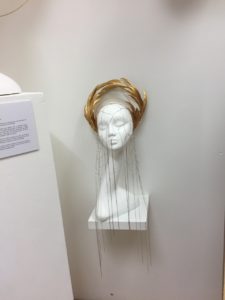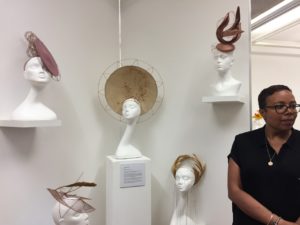 Carole Denford of The Hat Magazine, was spotted at the event. That woman must have Hermione's time turner from Harry Potter, because she is everywhere.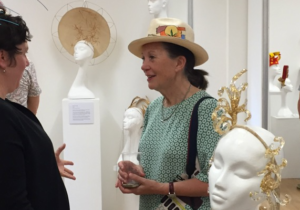 Farewell KCC, until next year. I couldn't resist this lovely image of the Imperial Wharf Station looking toward the Design Center as dusk.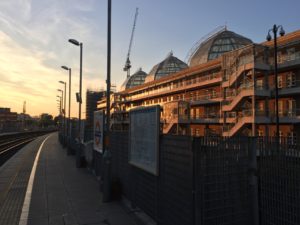 My pictures really do not do the hats and head pieces justice. I would highly recommend that you come to the exhibit next year, it is open to the public. Congratulations milliners you are off to a great start. I hope to see you Hattin' Around. LF
p.s. I have included links to website that were available on their cards at the event. If I have made any errors, please let me know.