Father production manager
Started at a Costumier in the stock room.
Anne of the Thousand Days (1969)
Richard Burton (1925 – 1984) Actor
Genevieve Bujold (1942 -) Actress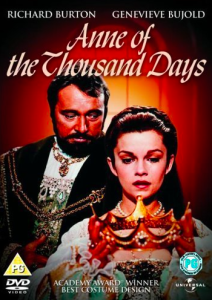 Sculpture at art school – found 3D easy
L&H Nathan on 143 Drury Lane, London, WC2 – 3.5 years
did things for
Madame Tussauds (https://www.madametussauds.com/London/)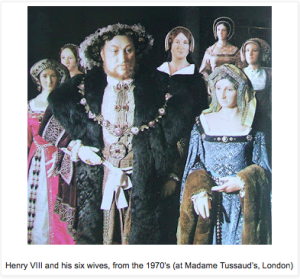 D'Oyly Carte (http://www.doylycarte.org.uk/about)
Small scenes in film – Scrooge (1970)
Maggie Furse (1922-1974) Costume Designer
Albert Finny (1936 -) Actor
Bonnets around edge of cricket fields – Liberty prints & made solidly
Nathans taken over by Berman's years later
The bonnets were still doing service. They were like iron, buckram & wire.
The bonnets were good shapes, 1830's with big brims and little crowns.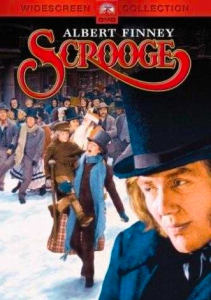 The Music Lovers (1970)
Ken Russell (1927-2011)
Principles – Richard Chamberlain & Glenda Jackson
Shirley Russell (1935-2002) – Costume Designer
Did little straws – little girls running in white frocks (dresses)
Lady Caroline Lamb (1972)
David Walker (1934 – 2008) Costume Designer – known for Opera
Sarah Miles(1941 – ) Actress
Coral Browne (1913 – 1991) Actress
Tiaras with cameos – Taught how much to leave in and take out.
The shapes will do what you want them to.
Film doesn't need the kind of detail I wanted.
Joyce Hammond costume designer at BBC
Hazan
Prue (Prunella) Scales (1932 – ) – tiny crowns, tiny fez tiny beaded trees, boot polish look like dug up. Solid made. Done w/ gold gimp
I could do stagy crowns, straw hats, bonnets, and little theatrical stuff,
but not toppers or men's hats yet.
Did you have any training?
Millinery Class at LCF (London College of Fashion) on John Princes Street.
The girls said, "don't go – they will turn you into a milliner"
I looked at everything fresh, and still like that 40 years later.
London Assurance (1970's) (http://en.wikipedia.org/wiki/London_Assurance),
RSC at Aldwych Theatre
Judi (JuJu) Dench (1934 – ) Actress
A big wide straw, a skimmer. I didn't know how to make it bigger, it suddenly pulled out in all the damp and steamy.
Ah Ha moment at 4 am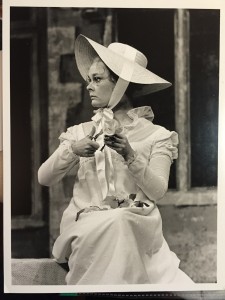 Love 4 AM lovely fresh thinking time, no phone rining
The World Service on the radio – journalist are native to the country they are reporting from.
The ship knocker on the door –
Changes over fromBBC4 to the World Service – play Sailing By

Eventually made it from stock room to the show room
Working night and day – making hats
did a lot of commercials
Make boys Edwardian hats, Laura Ashley liked the Edwardian feel
Helen Messenger (1934-2012) Designer
Laura Ashley (1925 -1985), Bernard Ashley(1926-2009)
Big flyaway brim straws – example of brims that Jane talks about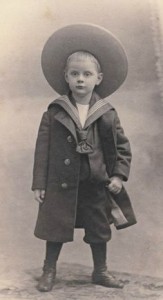 Boaters with poppies, cornflowers & roses. Making boaters in flat selling like hot cakes. Had 3 friends working for her.

Married and needed a workshop – Found on in Lambeth for 3-4 Quid (£, GBPounds)
Rented it for 6 months, but ended up being there for 3 years.
1st movie to do hats for on own
Back track a bit to when Jane leaves Nathans.
Patti Pope – Theatrical Hatter
Glyndebourne Opera House (opened 1934) in Sussex – work in props (1972)
Guests dressed in evening clothes, beautiful building, big interval – supper on lawn performed Mozart, Monteverdi – Ulyses, Verdi – MacBeth,
Raymond Leppard (1927 – ) Conductor
Benjamin Luxon (1937 – ) Lead Baritone – Ulyses
Makes Helmet for Ulyses
Annabelle Hawtrey – Went to same school, encouraged Jane to come to Glyndebourne.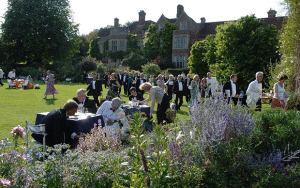 Health & safety – gas rings, helmets
Mould greek egg shapes for helmet
Wanted to be able to pin into it. Used sawdust and glue. "Lovely Beast"
Jane fell in love with helmets at that time.
Most unique helmets for Acava at Victoria Palace.
Francis Rowe – RSC at Aldwych – wardrobe mistress, friends w/ guy at opera house If you don't employ Jane I'll never speak to you again.
Oliver Messels (1904 – 1978) Stage Designer, Verdi – MacBeth
Interview at Nags head on Floral Street with Andy Hall who runs props at Opera House
Only there a few months and meets BBC design assistant for The Pallisers (1974)
It's a Welsh thing. Jane becomes Jane the Hat
Still working w/ Laura Ashley while at Glyndebourne.
Jane doesn't require much sleep and is completely driven.
Makes boxes of summer straw hats and delivers to Laura Ashley on Fulham Road
While at Opera House it started to get a little bit big.
1st film on own was Bugsy Malone (1976) w/ lots of dance girls – feathery hats
Done in workshop, two streets away from where she is now in Battersea.
The Pallisers (1974) at Television Center
Fabia Drake (1904 – 1990) cap in black lace and lots of bits – into
Raymond Hughes – Costume Designer- "I've got a hatter"
24 episodes took 1.5 years. Now they can do a Major movie in 10 weeks.
Big adventure, terribly successful
7 principle hats a week – had people working for her all the time still working on Laura
Bran Buds advert for Kellogg – Mice w/ no tails .
Mike and Rosie Compton – Costume Makers
Jane made fur heads for 3 mice with charity shop fur coats
Vac – forming = heated bed covered with thick plastic plastic, sucks all the air out and shaped into every nook and cranny. Can not have any undercuts so must do a head in halves.
Got very fast at hats and bonnets. Jane could start the buckram and silk and order a cab and have it finished by the time the cab arrived.
Madame Tussauds – Henry's Wives complete set – headdresses


Hawley Harvey Crippen (1862 – 1910), 1st criminal caught by radio
Hat had a big hole. People would nick (steal) things, so they'd nail it to the wax figure, so it couldn't get pinched (stolen). Chamber of Horrors was very dark.
Victoria's tiny crown – always being stolen
More Laura Ashley – Doing seasonal straws and bridal, felts came a little later on.
It took over the theater work.
Lots of girls working for Jane. One stayed for 20 years, Tracey Mogard.
Tracey, bought Jane Smith Straw Hats with two others when Jane sold the business. She is still going strong and a very good hat maker. They eventually changed the name to Herald and Heart, which used to be on Rye street. They had been next door in Battersea.
Herald and Heart did the hats for
Four Weddings and a Funeral (1994)
Lindy Hemmings (1948 – ) Costume Designer
Andy McDowel's (1958 – ) Actress – big black hat
They hired out nearly all the hats in the shop for the wedding guests.
New workshop on Railton Road, Brixton. Three floors of a beautiful old shop.
Jane was doing 3,4,5 collections a year for Laura Ashley. All the designs and manufacturing of all hats that they sold.
She had to go to Luton to find wholesale supplies.
William Fischer (W. Fischer & Sons) company in Luton – Import/Export Agents.
Jane learned a lot about where things came from.
Got to know a lot about how straws were made and how to use different straws.
Luton and the hat trade were a very closed industry. Jane needed help blocking. Named the business Jane Smith Straw Hats.
The hat trade was dying all around her 1972 – 1974.
Jaycee Factory Closing – Jane filled her convertible with blocks for £3.50.
Loads (a lot) of the blocks were too old fashioned, but loads were usable –
Reasons for decline – running on empty for a long time,
not charging enough, the blocks were old 50's shapes that were too small, No contemporary designers
Move to Brixton – had been paying £8 a week for three floors in Brixton
Brixton Riots of 1982 – Fireman answers the phone.
Neighbor gave Jane a record album with a burned corner and a picture of a girl with straw hat.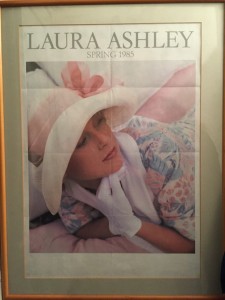 Moved St. Philips Street
Doing another set of Madame Tussauds,
Peabody Trust (founded in 1862).
George Peabody, an American banker and philanthropist
built houses for workers in the 1860's.
Opened a retail hat shop
Launch party attended by friends and Fashion Editor of Vogue and Brides magazine
It took over a year to get enough of a following to take off. Discovered by racing people. They would give all sorts of dreadful things to make hats.
Jane is not couture, but she was contemporary.
Did hats for all sorts
Annie Lenox's wedding hat,
Duchess of Norfolk,
Duchess of Kent's, Daughter-in-Law,
6 hats for Sarah Ferguson before she married to Duke of York,
Tried for Diana, but she was having Harry and wasn't doing engagements
Jimmy Mulville, founder of Hat Trick Productions
people come back year after year
Exhausted! 14 years with Laura Ashley, time for a change.
Sold business to Tracey & two other girls.
Didn't want to make another hat as long as she lived
Sold it all – Travelled
Bus tours, Paris, Glasgow, Cathedrals, sculpture, exhibitions, Edinburgh, Paintings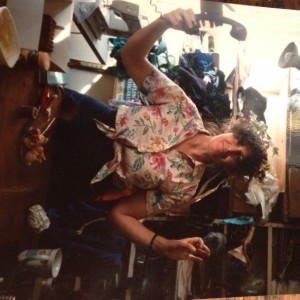 Ran out of money. Time to get a job.
People thought she was mental or her business has gone bankrupt.
BBC shop below World Service.
Jean Hunnisett – Costume Designer and author – Advice, Teach.
Janet Kent in Liverpool she likes mad people like you
Christmas was wonderful – Chilean offices had best music
John Timpson (1928 -2005) – Managing Director
BBC World Service 70th anniversary – wonderful night
Teaching in Liverpool at Mary Fletcher – Liverpool city college
I didn't have any idea how much I knew. Loved Teaching
Mary Husband – Costume Designer from the Beeb (BBC) Where have you been? Twiggy (1949 – ) Actress – made three cloches
Cosprops with John Bright, http://www.cosprop.com
Mark Wheeler – Theatrical Hatter, Shared a Regents Park Show
Starting again with new young designers – exciting
Guys and Dolls (2005) London Piccadilly Theater
Ewan McGregor (1971- ) Actor
Serpents Kiss (1997)
Consolata Boyle – Costume Designer
Ewan McGregor, Gretta Scacchi, Fabia Drake
Film was more precise than before – becoming very correct.
Principles (lead roles) would have something quirky to draw in audience of today but the others were dead on period piece costume.
Beautiful bits of lace and ribbons, old fabrics that would drop apart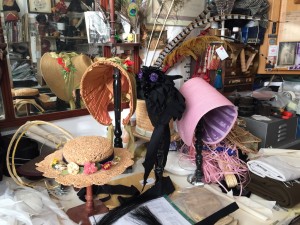 Golden Compass (2007) 30 police helmets
The Duchess (2008)
Michael O'Conner (1965 -) Costume Designer -Won Oscar for Costume Design
Keira Knightly (1985 – ) Actress – Made all her hats
Hayley Atwell (1982 -) Actress – Made all her hats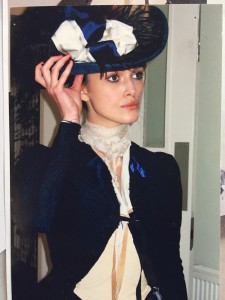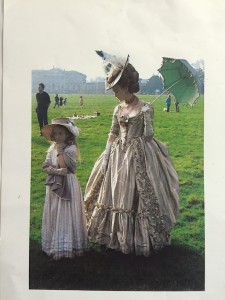 Iron Lady (2011)
Consolata Boyle – Costume Designer
Meryle Streep (1949 -) Made her hats. Meeting her was very enthralling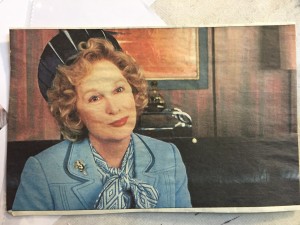 The Other Boleyn Girl (2008) lead to more principles –
Sandy Powell (1960 – ) Costume Designer – three oscars for costume design.
Kristen Scott Thomas (1960 -) Gables
Natalie Portman (1982 – ) Actress
Scarlett Johansson (1984 – ) Actress
Eric Bana (1968 – ) Actor
Did nearly all the principles hats.
Commercials always ask for weird things
bowler / flying helmet – usually strange mixture
Pan (2015)
Andrea Cripps – Assistant Costume Designer
Kathy Burke (1964 -) Actress
Huge nun's headdress – They could not make them stay in place.
The epic ironing board
Teaching – about 6 London colleges at one time
London College of Fashion (http://www.arts.ac.uk/fashion/)
Northbrook College (https://www.northbrook.ac.uk)
Bournemouth College (http://www.thecollege.co.uk) – designed a set of hat blocks
Wimbledon College of Arts (http://www.arts.ac.uk/wimbledon/)
Rose Bruford College (https://www.bruford.ac.uk)
Kensington & Chelsea College (http://www.kcc.ac.uk)
Morley College (http://www.morleycollege.ac.uk) (1996)
Janet Brown – Head of Fashion Department
4 years later got a set of blocks that Jane designed (2000)
currently teaching two mornings a week (10-1)
Morley will have theater hatting on a regular basis
Does summer school – block carving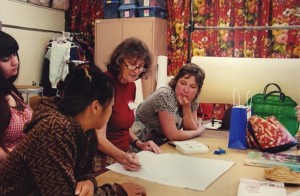 The importance of being able to carve your own blocks
Harry Potter and the Sorcerer's Stone (2001)
Wizards hats
Harry Potter and the Order of the Phoenix (2007)
Imelda Staunton (1956 – ) Actress
Legal hats – modify shape
Blocks are carved out of polystyrene
Everyone can carve. It is thrilling thing to teach –
1st one is a little lumpy and then suddenly they can do anything.
Thank Jane Smith for sharing your journey with me and allowing me to share it with other.
To see more Jane Smith hats, go to her website.