Loads of information about Petersham ribbon. Learn skills from the basic head fitting and binding, as well as some vintage trims. Finally learn the secrets to making a fabulous Cockade and Nautilus. Techniques that will take your hats from flat to fab. Materials are included.
This workshop is suitable for adults of all skill levels. A little basic hand sewing required to make samples, unless you just want to watch, but you will get much more out of the class if you make the samples.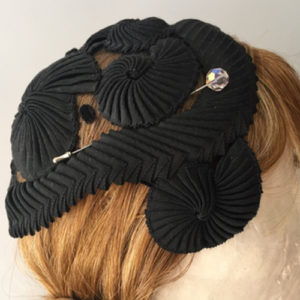 Petersham is a millinery staple. I will discuss the difference between Petersham and Grosgrain as well as how to make a head fitting and some basic trims such as bows and tails. I will also show some vintage petersham trims from hats I've seen in the V&A Museum of Childhood's hat collection.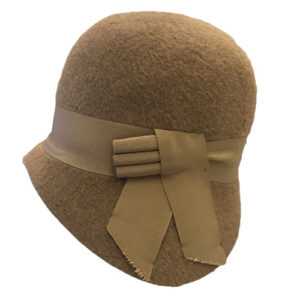 The versatile cockade is very useful.You will learn how to do the cockade, step by step.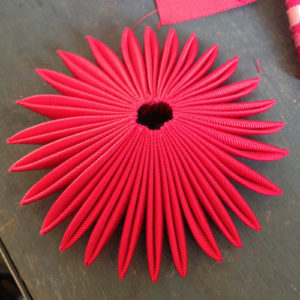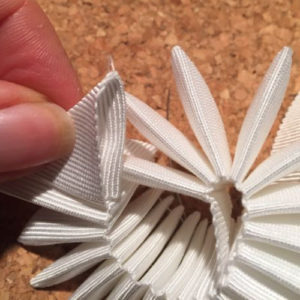 My favorite Petersham trim the Nautilus will also be demonstrated and I will share with you my custom designed template to make it easier to get started.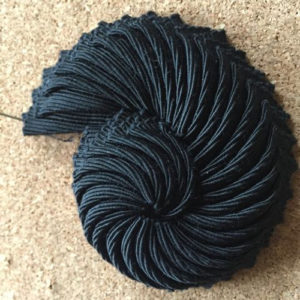 Supplies & Materials
I will provide the Petersham.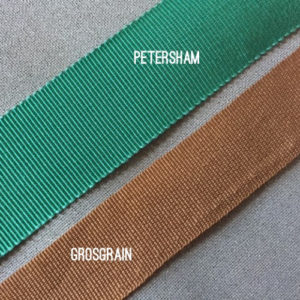 Students, please bring a basic sewing kit
needle
thread
thimble
small sharp scissors.
Quotes from previous attendees…
"Fun, informative, informal"
"It was step by step easy to follow and the samples are inspiring"
"Generous teaching. Generous sharing of making secrets. Thank you so much"
"It was great & demystified the art of ribbon work."
"I could have stayed all day"
"The hand outs were very comprehensive & full of great info."
"Leanne's samples and step by step guide were great to follow."
"Leanne's wealth of info delivered with such enthusiasm – loved it all."
"Friendly, informative and well-organized"
I liked "using traditional skills & looking at Leanne's beautiful pieces as an inspiration of what can be done. A great workshop."